A very high precision sensor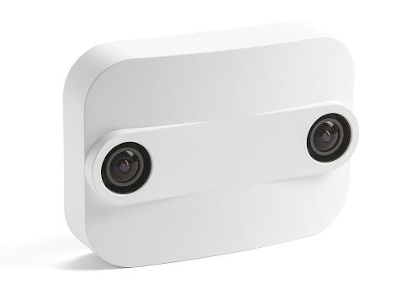 With a 98,5% precision rate, this sensor integrates a HDR (High Dynamic Range) shooting device that allows an optimized use of lighting changes.

Its 4 multiangle couting lines and the possibility to calibrate each of them separately offers a high adaptability to any environment.
Equipped with an on-board memory of more than 15 years, the sensor generates counting and maintenance files.
It enables crossposting in a local environment or through FTP or HTTP.
The OPTEIO data analysis software, fully customizable




It transcribes the datas through graphs.
With a simple internet connection, you can consult the frequenting statistics on your computer. You can export all your datas Under CSV format and:or directly in your ERP or cash register software.

Thanks to a user friendly interface, you can handle and analyse your datas without any difficulty.
POE switch


Connecting the counting cell to the server, it offers a 8 Ethernet ports from which are POE (Power Over Ethernet) compatible.

Thanks to its ergonomical shape, you can easily put it on a desk or fix on a wall.
A server



It registers, puts a date and processes all the datas each minute. Thanks to its ideal size, you can integrate it easily in your installation.

You will also appreciate its Gigabyte memory card , its WiFi device and its ergonomic cables.
A maintenance support on a 24 hour/7 day basis.
Our technical support team is at your disposal to answer your questions. This service includes the device monitoring on a 24 hour/7 day basis as well as the remote and on site maintenance of your equipment.